Language learning hacks, language learning tips and ¡mucho más!
Introduction
In this blog post you will find language learning tips, language learning hacks and some linguistic fun.
It is a curated weekly list from a (seasoned) Spanish and French teacher.
So, what's new in Steven French Languages learning world this week?
This week there is a distinct Spanish flavour. ¡Diviérte!
Please feel free to comment. The more the merrier!
Let's go! ¡Vámonos!
And, in no particular order, here are a baker's dozen of tasty language learning morsels.
1. Benny Lewis' Language Hacking.
I am using this book in my weekly adult beginners'Spanish class,
My favourite hack this week is on page 2.
Here is the gist.
Simply use "….y tú" (and you…?) when you have answered a question to keep the conversation flowing. This little language hack keeps the conversation much more smoothly and naturally.
Infact, I have used this hack in both of my adult Spanish beginners' classes and it has worked a treat. As a language tactic, it also takes a little bit of pressure off you as a teacher. Conversations can flow more naturally.
For more information about the book, click here.
HACKING SPANISH (Learn How to Speak Spanish – Right Away): A Conversation Course for Beginners (Language Hacking with Benny Lewis)
2. My language tweet of the week
The is no doubt that Twitter, used judiciously, is a great source of language learning material.
I do love the picture below from twitter.. I pinned it to my own twitter feed and the reaction to it has been, well, great!
My tweet said:
Teachers could use this as a fun way to teach numbers in #Spanish.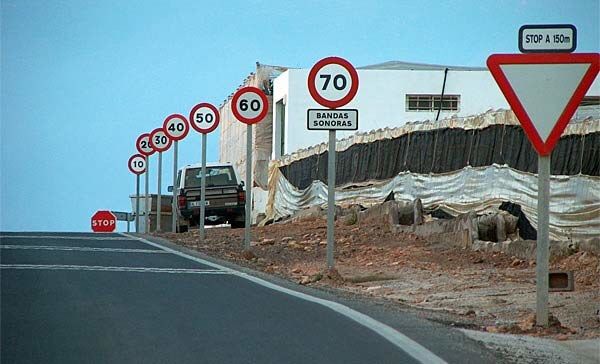 3. My Spanish joke of the week plundered from the internet.
"¡Todos los camareros se llaman Discúlpame!"
Or some (perhaps a little older than Discúlpame) are called "Discúlpeme". Sorry, I could not resist!
4. Here is a Spanish literary quote that I am pondering. Where better than to go to than Cervantes?
"Y así, del poco dormir y del mucho leer, se le secó el celebro."
And, as ever, with Cervantes and Don Quijote there is something to think about.
To give the quote a modern slant, I have been using the Sleep Cycle app from the Apple App Store for a while now. In fact, I now have some 6 months information on my sleep patterns and the quality of my sleep.
I am pleased to report that the quality of my sleep has been going up over time. I have the data. And, as it has been said, the truth is in the numbers.
I have also been reading a lot recently.
Here is my favourite reading material at the moment. I will be returning to it in future blog posts with a language slant on it. For now, all I can say is that it is an inspirational read.
Tools of Titans: The Tactics, Routines, and Habits of Billionaires, Icons, and World-Class Performers
5. My Spanish language film of the week from Netflix.
The Cuba Libre story. I have just discovered this and I am really enjoying the historical perspective and the mix of languages.
For full the full linguistic "blast", I am watching it in Spanish with English subtitles.
Here is the link the the programme.
https://www.netflix.com/search?q=cuba%20libre
I would be interested to learn how fellow hispanists find it.
6. Instagram
Does this happen to you as a linguist?
I've been lucky – I've managed to keep my French and Spanish separate – but I now only too well that this is not the case for some people.
7. My favourite Spanish song on You Tube is
My long time favourite which strikes a chord (sorry for the pun) with many Spanish students who never really get to grips with the language.
Here is the link.
https://m.youtube.com/watch?v=ngRq82c8Baw
8. My favourite Spanish idiom
I, in fact, have lots.
I can't resist this one.
I like the fact in Spanish, literally, you dream with, and not of.
Hence – sueño contigo …..I dream of you.

9. My answer to a question on Quora
Ha habido means "there has / have been".
It forms part of the following sequence :
Hay – there is/there are
Habrá – there will be
Había – there was / they used to be
Hubo– there was / were
Ha habido – there has been.
Here is one example of the use of Ha habido
Ha habido muchos ejemplos de este comportamiento
Translation – There have been lots of examples of this type of behaviour.
This is another example I found on http://www.linguee.es, another very useful online tool for linguists.
Ha habido también restricciones

a las exportaciones de madera.

There have been restrictions

on timber exports also.
An idea in common usage for teaching vocabulary is the "running reporter". It works a treat and I have used it both in the French and Spanish MFL classroom but also as a teacher of English as a foreign language.
Here is a quote from Steve Smith's and Gianfranco Conti's fantastic book, "The Language Teacher Toolkit." which details how this great language active learning tool can be set up and executed.
"Students play running reporter : a vocabulary list is put somewhere far away. One student runs to the list and tries to memorise as many words as accurately as then can and runs back to their partner who writes them down. The first pair to finish the list correctly wins." (P54).
And, for a lot, lot more, here is a link to the book.
The Language Teacher Toolkit
11. Quote from the 700 reasons for learning languages.
Why learn languages? Click here for 700 reasons why.
https://www.llas.ac.uk//700reasons/reasonsbykeyword/334.html
If you do not know of this fantastic piece of academic research, it is well worth a look. Especially if you are a teacher who needs to "big up" the benefits and reasons for learning languages.
Here is quote 334.
Language graduates have normally spent a year abroad. They may have done a work placement, or worked as language assistants. They can emphasise the ability to act independently, adapt and work in a novel environment, all of which are strong points to make. The ability to communicate effectively, teamwork, organisational ability and logical reasoning could be other key elements to stress. The Association of Graduate Careers Advisory Services suggests that employers want people who can communicate effectively, work independently and in teams and apply a logical and analytical approach to solving problems.
Reference:
Connell, T. (2002) Languages and Employability: A Question of Careers
I will be returning to this great piece of academic research again.
12. News of the week in simple Spanish / with English
Each week I produce a short sixty second blast of news for my students. It is in simple and accessible language.
I hope the resource will be useful.
Here is the text of this week's short news in English and News in Spanish.
First, the English version.
The News in Sixty Seconds
The British parliament passed a law allowing the government to proceed with Article 50. The Law now needs to be agreed by the House of Lords. Britain is now much closer to leaving the European Union.

Controversy continued in the French Presidential elections. François Fillon has not been able to prove that his wife did any work whilst she was supposed to be working for him, paid by the French tax payer.

Colombia's government began negotiations with ELN, the second largest guerrilla army. In November 2016, the government confirmed an agreement with Farc, the biggest rebel group.

Uber, the company which is disrupting the taxi business throughout the world, is looking into the possibility of automated flying vehicles. This appears to be something from science fiction. The biggest problem will be having enough battery power to take off.

Here is the Spanish version.
Las Noticias en 60 segundos
El parlamento británico hizo un proyecto de ley que permite al gobierno británico de seguir con el Artículo 50. La ley necesita ahora ser aceptada en la Cámara de los Lores. El Reino Unido se acerca a salir de la Unión Europea.

Sigue la controversia en las elecciones presidenciales en Francia. François Fillon, el candidato para los republicanos, no ha sido capaz de probar que su mujer trabajó de veras mientras que debería trabajar para él. Ella recibía dinero del estado francés.

El gobierno colombiano empezó negociaciones con ELN, el segundo ejército guerrillero. En noviembre 2016, el gobierno confirmó un acuerdo con FARC, el grupo rebelde más grande.

Uber, la empresa que está alterando el negocio de taxi en todo el mundo, está investigando la posibilidad de utilizar los taxis volantes. Parece algo de la ciencia ficción. El problema más grande es tener una pila con poder suficiente de despegar.

I have posted the Spanish on You Tube. Here is the link.
The English has also been posted on the net. Here is the link.
13. And, last but not least, a teacher being silly on the internet!
Click on the link – it's yours truly doing a Spanish tongue twister. Great fun!
Conclusion
So there you have it – a baker's dozen of language learning related points.
And, as a curious hispanist, I have just looked up on Wordreference.com (a site I am using increasingly more), the expression, a baker's dozen.
Here is the link and here is the answer provided. Any thoughts?
docena de fraile
This is the link:
Y ya está!
See you next week! ¡Hasta la semana que viene!
Steve